The Porterville Quilters Club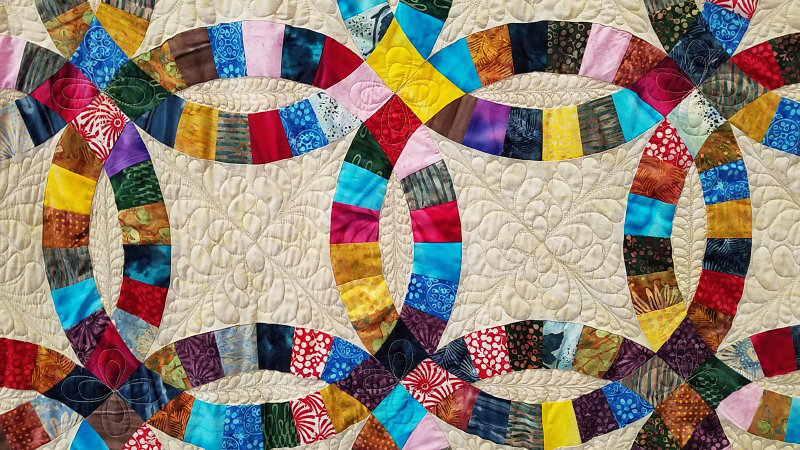 The 2019 Opportunity Quilt, named "Circle of Love", was originally started by deceased member Carol Lapham-Bartlett.  The family donated the quilt and it was pieced by Phyllis Taylor and quilted by Sheri Cates.
The Opportunity Quilt is the main fundraiser for our club.  Members are asked to sell a minimum of $20.00 in tickets priced at $1.00 each or six for $5.00.
In addition, tickets are sold at different venues through the year. These have included the Best of the Valley Quilt Show, Shop Hops in coordination with Calico Mermaid, the Home Show in Visalia, and other locations. Volunteers will be needed for these events.
The lucky winner for the quilt is drawn at the annual Christmas Luncheon in December.